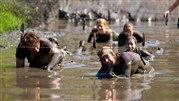 Katie Rolls

Expires
Saturday, 17 November 2012
Lifeline
I'll be running wild for a good cause at The Stampede.
Sponsor me to complete a gruelling 5km or 10km obstacle course of mud, cargo nets, giant slip & slides and live wires charged with 10,000 volts at The Stampede [Brisbane, Melbourne or Sydney plus date]
Please sponsor me to raise money to support ##charity_name##.
Thanks for your support!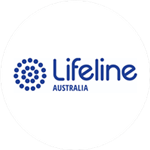 Lifeline Australia
Lifeline's 24/7 telephone line - 13 11 14 has been providing suicide prevention and crisis support services for over 50 years. Our online crisis support chat service is is available seven days a week from 8pm-4am (AEST). Search 'crisis chat'.
Suicide remains the leading cause of death for Australians aged between 15 and 44 (ABS, Causes of Death 2012). 
Each year Lifeline receives over one million contacts from people connecting to care and support by phone, web or face-to-face. To learn more please visit http://www.lifeline.org.au
FUNDOMETER
Target
$500
Raised So Far
$30